We know that visiting a new place in the UK is an exciting prospect of new sights, places to eat and things to do. We also know that these very things which make exploring exciting, can also be somewhat overwhelming. Where are the best restaurants? Is the trip advisor list of things to do, really worth spending time doing? And where are those unseen beauty spots that you wouldn't know are there? Don't worry, we've got you covered! The list below outlines our top picks of activities, best places to pick up a delicious lunch and stunning sights that you'll remember for a long time after your departure.
Ashdown Forest
Ashdown Forest is the largest, free access green space in the South East. It is a great space for walking and the views over the Sussex Countryside are breath-taking. There are picnic benches dotted around the forest so be sure to grab yourself a delicious lunch and head out in to the local countryside! An added bonus is the sunsets you'll see from the many stunning viewpoints this forest has to offer. https://www.ashdownforest.org/home/index.php
East Side Deli
Talking of lunches, East Side Deli in Caterham offers a huge variety of local produce, perfect for your taste buds! Kymani Getaways supply you with breakfast and dinner, but for those mid-day meals and delicious evening snacks, East Side Deli is a must. From smoothies, to homemade pies and pastries, East Side Deli is a definite 'grab and go' for you. Located just a 5-minute drive from Godstone, you'll have an arm full of delicious produce before you know it! https://www.eastsidedeli.co.uk/
Harewoods National Trust Estate
With hidden woodland, an ancient common, meadows and working farmlands, Harewoods is a wonderful spot in the Surrey countryside to enjoy the great outdoors or go on an adventure. Don't miss the Colourful displays of spring flowers in Hornecourt wood, the summer meadow flowers, a lazy summer afternoon watching a game of village cricket The autumn woodland colours and tranquil ponds. https://www.nationaltrust.org.uk/harewoods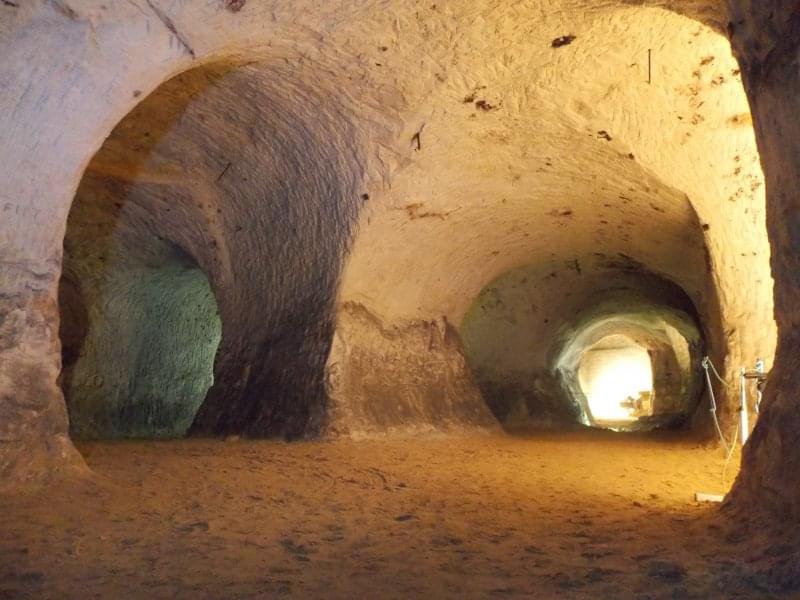 The Reigate Cave
The Surrey town of Reigate is well known for its 'caves' which riddle the town centre, although these are in fact largely old sand mines. Opt for either a self-guided tour or volunteer-guided exploration of these amazing caves and tunnels. This is a definite must-visit for an exciting and informative family day out. https://reigatecaves.org.uk/
British Wildlife Centre
The British Wildlife Centre offers the chance to see the finest collection of native species and witness popular and informative keeper talks. There is much to gain by taking time to observe these wonderful animals and we highly recommend adding this to your places to visit whilst staying at Godstone Valley. https://britishwildlifecentre.co.uk/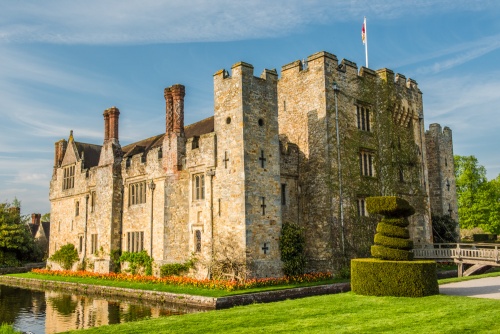 Hever Castle and Gardens
Experience 700 years of history and award-winning gardens at the romantic double-moated 13th century at Hever Castle, which was once the childhood home of Anne Boleyn. Discover magnificent award-winning gardens set in 125 acres of glorious grounds. No matter what time of year you visit, you are guaranteed a breath-taking display. https://www.hevercastle.co.uk/
Godstone Farm
Set against the stunning backdrop of the Surrey Countryside, Godstone Farm is a vast outdoor play area providing a challenge for all ages. With over 500 animals, both large and small, a dino trail, and an outdoor and indoor play area, Godstone Farm is an ideal place for a family to enjoy a day out together. https://www.godstonefarm.co.uk/
The Bell, Outwood
Sometimes the simple pleasure of visiting a local pub is enough of a 'to-do' list whilst on holiday! We highly recommend The Bell in Outwood, just a short drive from Godstone Valley. Serving authentic British cuisine using local ingredients and their renowned cask ale and huge drink selection, The Bell should definitely be on your must-visit list whilst staying at Godstone Valley. https://www.belloutwood.co.uk/
Take a look at our luxury glamping site at Godstone Valley here.